Guardian Self Defense and Security Blog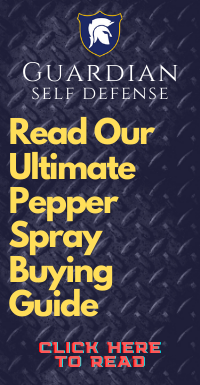 Ex-Air Force Sex-Assault Watchdog Due in Court for Groping Case
click for more info
The former head of the U.S. Air Force's office of sexual-assault prevention is headed to court after being accused of groping a woman in a parking lot near the Pentagon, as lawmakers review how the military addresses allegations of sexual violence in its ranks. You can read the whole story
HERE.
Lieutenant Colonel Jeffrey Krusinski, 41, is scheduled to appear tomorrow in Arlington County General District Court. He was arrested May 5 in Arlington, a Washington suburb, after he allegedly approached a woman "and grabbed her breasts and buttocks," according to a county police statement. The incident occurred at 12:35 a.m. and Krusinski was drunk, police said. The best way for you to defend against an assault is with a self-defense product such as a pepper spray. Check out all of our
keychain pepper sprays
to see which one might be best for you.
Guardian Self-Defense & Security Products LLC
is one of the largest most trusted online distributors of non-lethal self-defense items and surveillance equipment in the US. We specialize in premium pepper spray, mace, personal alarms, stun batons and more. We are "The Self Defense Product Experts"!