Guardian Self Defense and Security Blog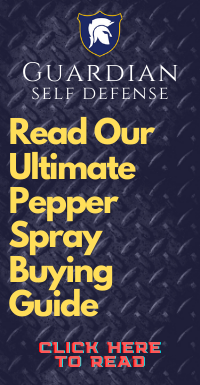 Domestic Violence Tops List Of Crimes
click for more info
Domestic assault and battery was the charge Framingham Police issued most frequently last year, after local warrant and outside warrant arrests, according to data from the police. You can read the whole story
HERE.
Every year, police also respond to hundreds of family matters that don't rise to the level of a domestic assault. "Those numbers are really a subset of the incidents of domestic violence in all of our communities," she said. One of the best ways that you can defend against an assault even a domestic abuse assault is with the famous
Mace triple Action
defensive spray. It has a flip top safety to prevent accidental spray and aim is made easier with a finger grip. It has a belt clip and key chain for easy access. This model has 20 half second bursts up to 12 feet away in a spray pattern. It has an improved 48 month shelf life with the serial number and expiration date listed on the canister. In case you didn't know here is an article we wrote on the difference between
Taser VS Stun Gun
you should take a look at. Since 2005
Guardian Self-Defense & Security Products LLC
has provided premium pepper spray
Self Defense Products
and a wide variety of
Home Security Products
to over 45,000 consumers. We offer a full-line of premium self-defense weapons such as pepper spray, stun guns, tasers, pepper mace, personal alarms and other self-defense items.