Guardian Self Defense and Security Blog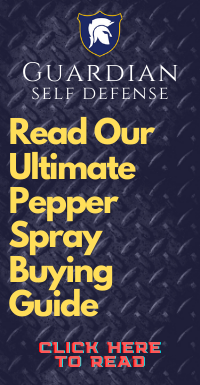 GPS Used To Track Sex Offenders
click image for more details
The State Government in Australia says it is using GPS devices to track the movements of 16 sex offenders to monitor their release back into the community. New laws came into effect earlier this year to allow GPS tracking of people classified under the Dangerous Sex Offenders Act. "You might look at arsonists for example, and you know, if someone's been charged with a serious arson offence, you might say, maybe you are not allowed to go anywhere near bushland, and, if you do, you will be in breach of an order," he said. "Or domestic violence or people not being allowed into licensed premises." You can read the whole story
HERE.
Our
GPS Mini Tracker
is one of the smallest GPS units available at 2" x 1.5". It can track for 12 days before recharging and has the longest lasting battery on the market today. It can be used for child safety, teen and young adult safety, driving safety, elderly adult safety and asset protection. There are two tracking options which give you maximum flexibility according to your needs. Since 2005
Guardian Self-Defense & Security Products LLC
has provided quality stun
Self Defense Products
and a wide variety of
Home Security Products
to over 45,000 consumers. We offer a full-line of premium self-defense weapons such as pepper spray, stun guns, tasers, pepper mace, personal alarms and other self-defense items.