Guardian Self Defense and Security Blog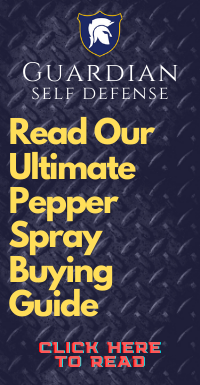 Domestic Violence-Unintended Consequences
click image for more details
This is a story out of Idaho regarding domestic violence and how it affects the child's routine. You can read the whole story
HERE.
In part the article says "Even if children don't see domestic violence, they almost always know it's happened. And sometimes that's just as bad as witnessing it first-hand, Caroline Collins, Child Welfare Scholars coordinator with Northwest Nazarene University, said. "The myth or magic of what goes on behind closed doors is sometimes more scary when mom is crying" and the children don't know why, Collins said. Domestic violence in the home impacts almost every aspect of a child's routine. "If they're constantly in that fight or flight and crisis mode, they're not concentrating at school," Collins said. In addition, male children tend to act out and maybe even bully, while female children shut down and suffer from low self-esteem. Domestic violence effects one in four women in the United States. If you're in a domestic abuse situation you need to learn how to defend yourself using a self-defense product such as this Mace brand
police model pepper spray.
It is one of their triple action model thatt has a teargas component and UV marking dye to ID the assailant. Since 2005
Guardian Self-Defense & Security Products LLC
has provided premium pepper spray
Self Defense Products
and a wide variety of
Home Security Products
to over 45,000 consumers. We offer a full-line of premium self-defense weapons such as pepper spray, stun guns, tasers, pepper mace, personal alarms and other self-defense items.