Guardian Self Defense and Security Blog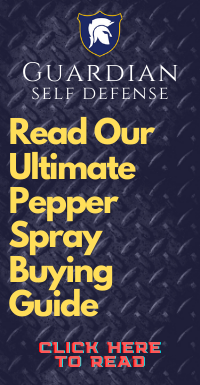 Pepper Spray To The Rescue
click for more info
Here are a couple of stories about how women use self-defense product pepper sprays to defend themselves. In the first article "Arlington Heights police say a woman managed to use pepper spray to fend off a potential attacker who tried to pull her from her car in a parking lot. You can read the rest of the story
HERE.
In the second article "A 15-year-old girl was grabbed from behind while jogging in Fairfax County this weekend was able to fend off her attacker using pepper spray. You can read the rest of the story
HERE.
According to police, the teen was jogging in the area of Hayfield Road approaching Old Telegraph Road in Alexandria at approximately 10 p.m. Saturday when an unknown man grabbed her from behind. The woman used pepper spray against her attacker. Check out all of our
Pepper Sprays
to see if one of them is right for you.
click for more info
We recommend a self-defense product such as a
Keychain Pepper Spray
because it is more likely to be with you at all times. Since 2005
Guardian Self-Defense & Security Products LLC
has provided quality stun
Self Defense Products
and a wide variety of
Home Security Products
to over 45,000 consumers. We offer a full-line of premium self-defense weapons such as pepper spray, stun guns, tasers, pepper mace, personal alarms and other self-defense items.