Guardian Self Defense and Security Blog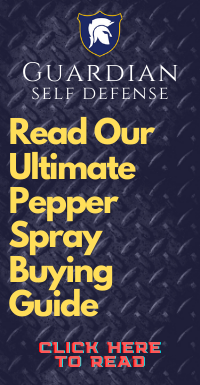 Domestic Violence Up In UK
Here is a story out of London England where the Daily Mail did a story about domestic violence showing that there was a sharp rise in domestic violence in the last quarter of 2013, with a 15.5% increase. Victims suffered abuse at home resulting in a 5.1% rise in the number of attacks with injuries compared to the previous three months. You can read the rest of the story on
DOMESTIC VIOLENCE.
Law enforcement authorities were trying to put a different spin on it saying that it was because more people were reporting incidents, rather than the number of incidents increasing. They also pointed out that the number of third-party reporting has increased. According to the statistics that law enforcement provided the primary in London has dropped by 25% in last decade, but that is still lagging behind decreases in other parts of the country where the rates have fallen even further. And no one seems to have an explanation for that. In this country domestic violence is on the increase not only because or more incidents of the book because more people are reporting those incidents because they have greater faith in law enforcement pursuing the matter.
click image for more info
One of the best ways that women can defend themselves in a domestic abuse situation is with a self-defense product such as this
Wildfire Pepper Spray
that has an 18% concentration of oleoresin capsicum and comes in a variety of colors with a keychain attachment, so it is more likely to be with you when you need it.
Guardian Self-Defense & Security Products LLC
is one of the largest most trusted online distributors of non-lethal self-defense items and surveillance equipment in the US. We specialize in premium pepper spray, mace, personal alarms, stun batons and more. We are "The Self Defense Product Experts"!