Guardian Self Defense and Security Blog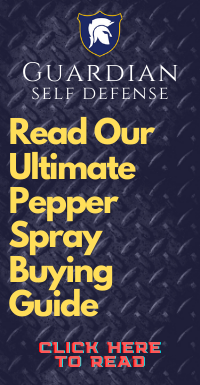 Domineering Men Are Facing Domestic Violence Charges
Here's an article about a new law that's being considered in England. "Men who bully or torment their wives will be prosecuted for domestic violence under new plans unveiled by Nick Clegg" who is the deputy prime minister. You can read the rest of the story
HERE.
"The move will mean that domineering men who torment their partners but do not assault them physically can be brought to justice for the first time. Verbal insults, taking control of a spouse's finances or isolating them from family and friends could all count as domestic abuse under the new definition." I wonder if anyone has the courage to promote a law like that in United States? One of the best defenses against domestic violence is with a self-defense product. And the Streetwise Small Fry is a
Powerful Stun Device
that is 5,000,000 volts and small enough to carry with you wherever you go. Properly applied it can disable an assailant for 5 to 10 minutes allowing you time to get away and get help. We value any feedback on these posts you may have. Let us know your thoughts. Since 2005
Guardian Self-Defense & Security Products LLC
has provided personal security to over 45,000 consumers. We offer a full-line of premium self-defense weapons such as pepper spray, stun guns, tasers, pepper mace, personal alarms and other self-defense items.