Guardian Self Defense and Security Blog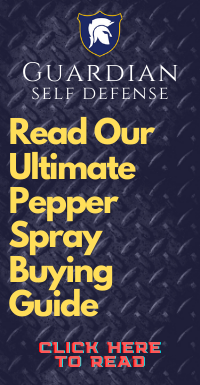 Student Arrested in College Sexual Assault
Police arrested a 21-year-old student yesterday after he sexually assaulted a fellow student on campus. Police had contacted him previously because he was acting suspiciously with females. In this case he forced the victim into the back seat of his car. The victim was able to escape and immediately called police. She gave an accurate description of her assailant. And police knew right away because of their previous contact with this guy who they were looking for. You can get the rest of the details
HERE.
If this young woman would've had the Fox Labs
Keychain Pepper Spray
with her she could still reported it to police but would've avoided the assault. A pepper spray is one of the best defenses against an assault anywhere, anytime. It can disable an assailant for up to 45 minutes. Pepper spray uses a chemical that when it hits the face causes extreme pain, makes breathing very difficult and in general make sure life miserable. Maybe that's why it's number one self-defense product and world. We value any feedback on these posts you may have. Let us know your thoughts. Since 2005
Guardian Self-Defense & Security Products LLC
has provided personal security to over 45,000 consumers. We offer a full-line of premium self-defense weapons such as pepper spray, stun guns, tasers, pepper mace, personal alarms and other self-defense items.