Guardian Self Defense and Security Blog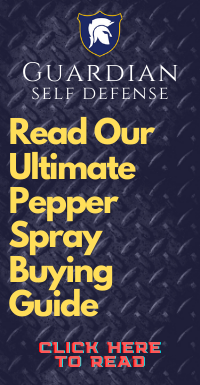 Egyptian Women Again Victims Of Sexual Assault In Public
more info here
Human Rights Watch says at least 91 women have been raped over four days a week ago in Cairo's Tahrir Square, a central site of recent mass protests that have shaken the country's political leadership. You can read the rest of the story
HERE.
In another story "While the world is focusing on the political fall-out of millions of people taking to the streets in Egypt, women and girls protesting in the vicinity of Tahrir Square are, time and time again, being sexually attacked by mobs, with authorities remaining idle." You can read the rest of the story
HERE
. One of our big selection of
Pepper Sprays
can help women defend themselves in any situation. A pepper spray can disable an assailant for as much is 45 minutes without any long-lasting damage
more info click here
Every police officer in the country carries a pepper spray on his utility belt and often resorts to pepper sprays his first nonlethal self-defense. If it's good enough for them, why wouldn't it be good enough for you? Since 2005
Guardian Self-Defense & Security Products LLC
has provided quality stun
Self Defense Products
and a wide variety of
Home Security Products
to over 45,000 consumers. We offer a full-line of premium self-defense weapons such as pepper spray, stun guns, tasers, pepper mace, personal alarms and other self-defense items.