Guardian Self Defense and Security Blog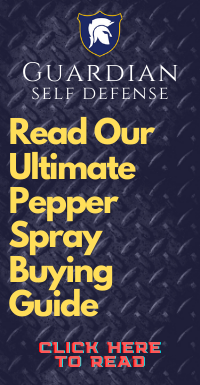 Egyptian Women Regular Victims Of Sexual Assault
click for more info
"Almost every girl and woman – regardless of age, social status or choice of attire – who has walked the streets or taken public transport in Cairo, has experienced some form of verbal or physical sexual harassment." That is the opening paragraph in an article about sexual assaults on Egyptian women. You can read the whole story
HERE.
The article goes on to say "Blame is placed on the victims for being dressed "indecently", or for daring to be present in "male" public spaces." Excuse me-what a bunch of BS! Police in Egypt do very little to even investigate claims of sexual assault. Women have no way of defending themselves like the women in the United States do with a self-defense product such as a pepper spray or a stun gun. A self-defense product can protect women against any kind of assault by disabling an assailant for anywhere from 5 to 45 minutes. The
Wildfire Keychain Spray
as shown here has an 18% solution of oleoresin capsicum the main ingredient in all pepper sprays. But 18% is nearly twice as hot as their competitors, making it more effective. Since 2005
Guardian Self-Defense & Security Products LLC
has provided premium pepper spray
Self Defense Products
to over 45,000 consumers. We offer a full-line of premium self-defense weapons such as pepper spray, stun guns, tasers, pepper mace, personal alarms and other self-defense items.