Guardian Self Defense and Security Blog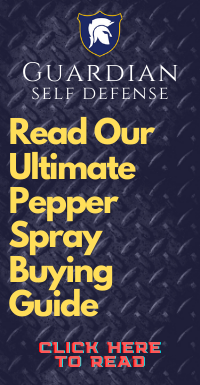 Elderly Victims Of Crime - A Checklist
Establish daily telephone contact with relatives, arrange frequent visits and check with neighbors on a regular basis.
Be on guard at all times for criminals who will take advantage of your weakness.
You can eliminate many crimes against the elderly if you lock doors and windows, limit the amount of money or valuables you carry, and keep the carrying of handbags at an absolute minimum.
Make arrangements for direct deposit of all government checks in your bank account.
For your own self protection, you should do the following: a) Call your police department for a home security survey. b) Establish a light-up, lock-out nighttime routine. c) Have your key ready for use when coming home. Go for help if a suspicious-looking person is loitering around your entrance. d) Keep shopping money separate from lunch or transportation funds. e) Ask your doctor if you're eligible for a "handicapped sticker" for your car. f) Check references and seek advice from those competent and trusted before making any significant expenditure. Use credit cards or checks for payment, never cash.
Avoid the following risks: a) Unsolicited conversations with strangers. b)Conspicuous dress or actions. c) Congregations of adolescents. d) Isolated, sparsely traveled streets. e) Carrying valuables. f) Letting unknown visitors into your home. g) Doing business with a stranger whose reputation is unknown.
Never disclose personal information, bank account numbers, or credit card numbers to a telephone caller, even if the caller claims to be a bank official. Also be wary of mailings that offer prizes, especially when they request money.
Above all, if you are the victim of a crime, report it.