Guardian Self Defense and Security Blog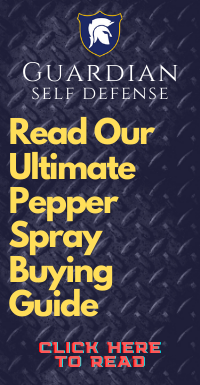 Where To You Feel Safe?
Where do you feel safe? That was today's local talk radio topic after a deadly weekend where 11 people were shot and 6 killed in New Orleans. About an hour from New Orleans, in Baton Rouge, the words MURDER are highly likely to be present in bold on each addition of the daily newspaper.
Violent crime is on the rise in most areas across the U.S. In nearly all cases, drugs seem to play a role. Many will tell you that if you don't live a criminal lifestyle then your chances of falling victim are slim. In other words, if your not a criminal and/or a drug addict you don't need to worry.
I say the people who feel this way are crazy! Case in point, this last Saturday night gun fire rang out near a affluent,highly populated shopping area. Stray bullets stuck the car of an innocent family of five who happened to be driving by. Prior to the shooting, this area was considered safe.
Two weekends ago, in what appears to be a drug deal gone bad, 3 innocent victims including a three month old infant were caught in the crossfire and shot.
A home invasion robbery turned bad and resulted in the brutal beating of a child and the murder of her mother. The attackers motivation stemmed from a big screen television spotted through the home window.
The point is the criminal element is all around us. If you do feel safe, it's likely a false sense of security.