Guardian Self Defense and Security Blog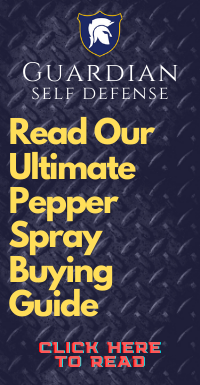 Emerson College Ignored Complaint of Sexual Assault
Outrage is growing on the Boston campus of Emerson College. This comes after a complaint to the U.S. Department of Education over the college's handling of a sexual assault report. Students at Emerson are furious about how the school allegedly handles allegations of rape on campus, but now the school says they're going to do better and make changes. Emerson College says they can do better when it comes to sexual assaults on campus. This comes after a student claims they took months to address her report of rape on campus, and during that time she was reportedly raped a second time by the same student in her dorm where they both lived. She says Emerson told her not to go to police, according to the Boston Globe. The rest of the story is
HERE.
And according to the Boston Globe, the victimized student says the school told her not to go to police. "That should have been the first place they told her to go." Sarah LaFlamme says she, too, is a victim of sexual assault. It didn't happen at Emerson College but she believes students need a network for help. "I think it's good to bring in people who have been assaulted to work with students and I think they have put something in place to do that." College President M. Lee Pelton said the school will hire a "sexual assault" advocate who will support sexual assault victims and oversee how the school responds to reports of abuse. "Already this year, RA's had implemented additional sexual assault training, and the college is taking it very seriously, and they are going to do better, we will do better in the future," said senior Kara Rotschafer.
more info here
This
Sabre Pepper Spray
is on a keychain and has a range of 10 feet with a ballistic stream delivery which reduces the chance for blowback.
Guardian Self-Defense & Security Products LLC
is one of the largest most trusted online distributors of non-lethal self-defense items and surveillance equipment in the US. We specialize in premium pepper spray, mace, personal alarms, stun batons and more. We are "The Self Defense Product Experts"!