Guardian Self Defense and Security Blog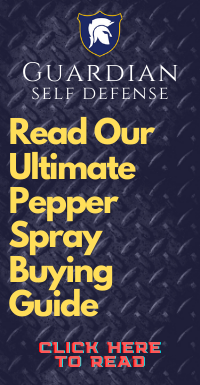 Extra 10% off through Christmas! Plus FREE shipping on orders $100.00 or more!
Save big now on all self defense products. All pepper spray, stun guns, tasers, personal alarms and more on sale now. Save an extra 10% off of our low prices between now and midnight Christmas night. Plus get Free shipping on all orders over $100. Use promo code
LAST2011
during checkout!