Guardian Self Defense and Security Blog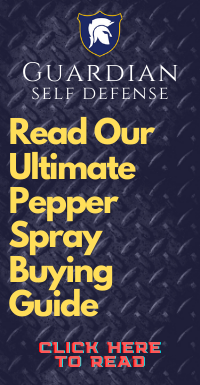 Favorite Brands Of Stun Devices
click for more info
In today's post we are talking about the two most popular brands of stun devices For over 20 years
Streetwise Stun Guns
have been an industry leader in providing consumers with stun devices that all have a lifetime warranty. Their research and development department produces some of the most technologically superior products that are unmatched in innovation. They have perhaps the widest range of products including disguised stun devices that look like cell phones and flashlights, stun batons and more. And many of their products have built-in LED flashlights, built-in charging plug, safety switch, disable pin, armor coating, built-in personal alarms and more.
Another leading brand of stun devices are
StunMaster Stun Guns.
They also lead the way in technological improvements making innovative products at competitive prices. All of their products have a lifetime warranty. They make some of the smallest and most powerful stun guns in the marketplace today. They were one of the first manufacturers to utilize the disable pin wrist strap and develop a cell phone stun gun-just as examples.
Guardian Self-Defense & Security Products LLC
is one of the largest most trusted online distributors of non-lethal self-defense items and surveillance equipment in the US. We specialize in premium pepper spray, mace, personal alarms, stun batons and more. We are "The Self Defense Product Experts"!