Guardian Self Defense and Security Blog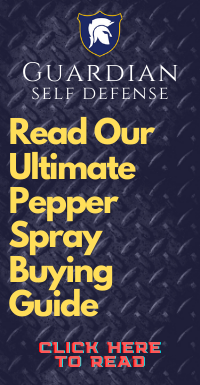 Favorite Self-Defense Products For Women
Female self-defense should be on the minds of every husband or boyfriend for their loved ones. Part of the reason for that is because women are assaulted approximately 9 times more often than men. One of the best ways to improve female self-defense is with products such as stun guns or pepper sprays. They provide a nonlethal means for self-defense. There are literally thousands of self-defense items in the market today which makes it difficult to figure out which ones might be the best for you. In this article we are going to make some suggestions for the top three best products for women. These products provide a less than lethal alternative to handguns for self-defense. Generally speaking, they immobilize an assailant long enough for the victim to escape a potentially dangerous situation and get help. The broadest categories for self-defense items are pepper sprays, stun devices, including tasers and personal alarms also called panic alarms. They are all effective, but they all work in different ways and have different effects.
click image for more info
Number one on the list is a Fox Labs hard case
Pepper Spray
that is 5.3 million Scoville heat units. It fires a heavy stream up to ten feet away and has ten 1/2 second bursts packaged in a hard case shell with a keychain attachment. It has a safety lock that prevents accidental discharge. It's an inexpensive way to defend yourself. Fox labs are the major supplier to law enforcement agencies for their pepper sprays. They have set the industry standard since 1993. Pepper sprays can immobilize an assailant for up to 45 minutes with a quick spray in the face that will cause extreme pain, excessive tearing of the eyes and make breathing very difficult.
click here for more details
Number two on our list is a Streetwise stun gun called the
Smallfry Stun Gun
that is 8 million volts making it one of the most powerful anywhere. It has a built-in LED flashlight. It features a protective rubber coating that helps with gripping in any weather conditions, and it's rechargeable with a flip out plug so there are no batteries to buy. It has the popular disable pin wrist strap that prevents it from being used against you should it be taken away. It also has two levels of safety built-in.
Do you use self-defense products? Feedback on these posts is appreciated. Please share your experience. We want to hear from you.
Guardian Self-Defense & Security Products LLC
is one of the largest most trusted online distributors of non-lethal self-defense items and surveillance equipment in the US. We specialize in premium pepper spray, mace, personal alarms, stun batons and more. We are "The Self Defense Product Experts"!