Guardian Self Defense and Security Blog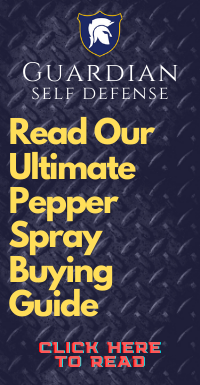 Favorite Stun Guns
In today's blog post we're taking a look at the top two favorite stun guns. The first one is the 8,000,000 volt Streetwise
Stun Flashlight
which has been used by law enforcement but is now available to civilians. It is made of tough military grade aluminum alloy and features triple stun technology which makes for much more intimidating presence. Aside from the powerful stun feature, it has a super-bright 200 lumen flashlight. It has an emergency glass break tool and two levels of safety built-in to prevent accidental discharge. It is a rechargeable product so no batteries are needed. It comes with a no questions asked warranty.
The second favorite stun gun is the 11,000,000 volt
Small Fry
made by Streetwise. It is only 3 ½ inches tall and 2 inches wide making it one of the smallest stun devices available which is why it is favorite of women. It has a protective rubber coating that helps ensure good grip in any weather or climate and has flip out recharging plug which means no batteries are needed or no recharging cord. This "best in class" stun device has two levels of safety built-in with the popular disable pin wrist strap. It also has a no questions asked lifetime warranty.
Guardian Self-Defense & Security Products LLC
is one of the largest most trusted online distributors of non-lethal self-defense items and surveillance equipment in the US. We specialize in premium pepper spray, mace, personal alarms, stun batons and more. We are "The Self Defense Product Experts"!