Guardian Self Defense and Security Blog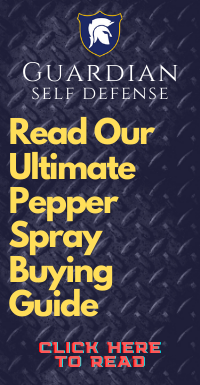 Diversion Safes-Product Review
In today's blog post we're doing product reviews of diversion safes. What are diversion safes? The best way to describe them is as innocent looking, common household products such as food containers, cleaning products or soda cans with hollowed out interiors that are big enough to hold items such as cash and credit cards, jewelry, small collectibles and in some cases handguns.
Some good examples are this Maxwell House
Coffee Diversion Safe
that has an interior department of 3" x 3.5". The container is weighted to give it the feel of the real thing and of course it has the exterior look of the famous tin of Maxwell House coffee. Burglars spend on average 10 minutes inside a home on their burglarizing so you have no chance to look everywhere which is what the appeal is for diversion safes – "hiding things in plain sight." Another example is this
Outdoor Diversion Safe
that can be used to hide keys. No more getting locked out of the house. Check out all of our other fabulous
Diversion Safes
to help protect your valuables.
Guardian Self-Defense & Security Products LLC
is one of the largest most trusted online distributors of non-lethal self-defense items and surveillance equipment in the US. We specialize in premium pepper spray, mace, personal alarms, stun batons and more. We are "The Self Defense Product Experts"!