Guardian Self Defense and Security Blog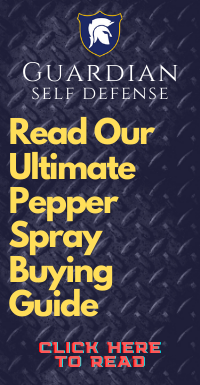 Fighting Students Pepper Sprayed Tulsa High School
click image for more details
This is a story about a fight that broke out in Tulsa, Oklahoma at Memorial high school there. At least three students got into a fight. School officials had to call police and when the students refused to break up the fight the police officers had to use pepper spray on them. You can read the whole story
HERE.
The story goes on to say" Payne tells KRMG that the security guard's subsequent use of pepper spray was fully justified. Payne says, "We only use it in the most extreme cases, when there is an immediate threat to the officer or to protect students or TPS staff. The fight took place in a crowded hallway, and if the security guard had not reacted as quickly as he did with the pepper spray, it is likely that students would have had more significant injuries." If you are a security guard or work in situations where you may need pepper spray for more than one person then we highly recommend one of our specialized crowd control sprays such as the Fox Labs
Pistol Grip Spray
shown here. Be sure to check out all of our
Pepper Spray Products
to see which one will work best for you. We value any feedback on these posts you may have. Let us know your thoughts. Since 2005
Guardian Self-Defense & Security Products LLC
has provided personal security to over 45,000 consumers. We offer a full-line of premium self-defense weapons such as pepper spray, stun guns, tasers, pepper mace, personal alarms and other self-defense items.