Guardian Self Defense and Security Blog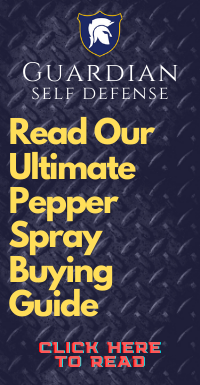 IU Student Assaulted In Dorm Parking Lot-How You Can Avoid Similar Assaults
This is a story about a student at Indiana University in Bloomington who was sexually assaulted at knife point in a dormitory parking lot. Campus police made the comment that very few sexual assaults happen with complete strangers. They point out that almost all sexual assaults happen between people who know each other. What they didn't point out is that most assaults and college campuses never get reported. You can read the whole story
HERE.
It is an absolute fact that a self-defense product is one of the best defenses against any kind of an assault anywhere. And one of the very best products to use in an assault is this Fox Labs
Keychain Pepper Spray
as shown here that has enough spray in it for 10 shots of 10 feet each. Fox Labs pepper sprays are some of the most potent in the marketplace today. We always recommend a pepper spray that's on a keychain because it is with you virtually all of the time. We value any feedback on these posts you may have. Let us know your thoughts. Since 2005
Guardian Self-Defense & Security Products LLC
has provided personal security to over 45,000 consumers. We offer a full-line of premium self-defense weapons such as pepper spray, stun guns, tasers, pepper mace, personal alarms and other self-defense items.