Guardian Self Defense and Security Blog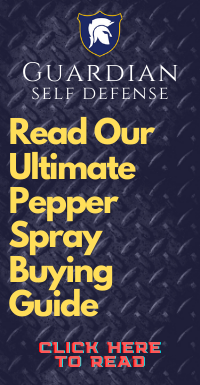 Four In One Automotive Emergency Tool-Product Review
click for more info
In today's blog post we're doing a product review of the 4 in1 automotive
Emergency Tool.
This is one of those products that is a must for anyone who spends much time in their car, and that's a lot of people. It contains an emergency glass break window hammer, seatbelt cutter, LED flashlight and emergency strobe light that can act as a great way to attract help or use as a safety light to alert others. Car accidents occur every 15 minutes in the U.S. If you or a loved one were involved in an auto accident and the seat belt was stuck, what would you do? Admittedly it is not every day you would need to use a seatbelt cutter or glass breaker, but in an emergency they can save your life. It has a two-pronged device that attaches to your console carpeted area or floormat so it is easily and readily available. Don't be caught without one!
Guardian Self-Defense & Security Products LLC
is one of the largest most trusted online distributors of non-lethal self-defense items and surveillance equipment in the US. We specialize in premium pepper spray, mace, personal alarms, stun batons and more. We are "The Self Defense Product Experts"!