Guardian Self Defense and Security Blog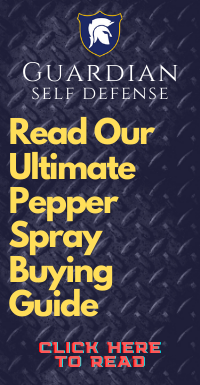 A Sad Reality-Elder Abuse
A recent television news program by a station in Toronto, Canada had several installments of investigations into abuse of residents by fellow residents and staff in nursing homes. And it didn't end there! It discussed the fact that seniors in their own homes experience abuse at the hands of family or caregivers. Read the whole story
HERE.
"Elder abuse is a sad reality that is under-reported and under-estimated. It knows no boundaries. It may take the form of physical, financial, sexual, emotional abuse and neglect. Financial abuse, with misappropriation of funds or misuse of power of attorney is the most common form of abuse, but physical violence is not uncommon." The story showed that a surprisingly high percentage of abusers were family members.
click for more details
If you have a loved one in a nursing home or long-term care facility, or even if you have a caregiver at home, you never know when or where elder abuse can take place. Several states have now approved the use of hidden cameras in nursing homes to protect seniors against this kind of the abuse. We have been talking about this idea for years.
Have you or anyone you know experienced elder abuse with any of your loved ones?
Weigh-in with your experiences! One of the best is this alarm
clock spy camera
that will fit into just about any environment. It records to an 8 GB SD card and only when there's motion in front of the camera lens hidden inside this quality alarm clock radio.
Guardian Self-Defense & Security Products LLC
is one of the largest most trusted online distributors of non-lethal self-defense items and surveillance equipment in the US. We specialize in premium pepper spray, mace, personal alarms, stun batons and more. We are "The Self Defense Product Experts"!