Guardian Self Defense and Security Blog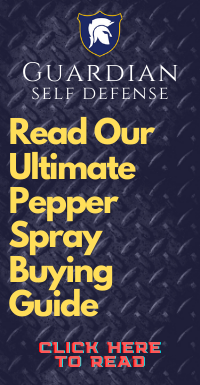 Fox Defensive Pepper Sprays-Powerful Personal Protection
Fox Labs was established in 1992 to manufacture and market the best less than lethal self-defense spray products available to the civilian market. In 1998 they introduced a 2% OC formula that measures 5.3 million SHU's making it the hottest pepper spray anywhere. They quickly realized that with a new formula they could market them to law enforcement agencies. As of this writing, Fox defensive pepper sprays are used by more law enforcement agencies in the United States and throughout the world than any other brand. The same high quality potent defensive sprays are available to civilians and are among the most effective pepper sprays for personal protection. Fox Labs do not offer the variety of products that other manufacturers do. Instead they concentrate on quality and potency. They offer the best and most powerful personal protection of any defensive spray on the market. Their sprays are famous for having a much longer range than their competitors. They are the only brand that markets their product as Taser/ECD compatible. And as you may know, almost every law enforcement officer on city streets these days carries a Taser. Fox defensive pepper sprays use the Scoville heat unit (SHU) rating system and also measure the CRC (capsaicin and related capsaicinoids) strength in the basic formula. The CRC is really the true measure of the effectiveness of a defensive spray, while SHU's are only a relative measure of hotness. Defensive pepper sprays continued to be the largest selling and the most popular nonlethal self-defense product in the United States. Only a few cities and states have restrictions on their use. Check with your local police department before you buy and use one. Remember that misuse of a nonlethal weapon is a crime.
When you are looking for an excellent defensive spray for your personal safety and personal protection
Fox defensive pepper sprays
are what you're looking for. They may be a little bit more expensive, but when your life is on the line you want police grade defensive sprays that work. Hotness, potency, range, Taser compatible: with Fox defensive pepper sprays you get it all.