Guardian Self Defense and Security Blog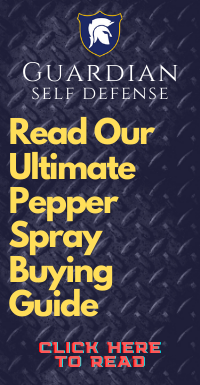 Georgia Reports Grim Domestic Violence Stats
click for more details
This is a story out of Georgia where a report recently released showed grim statistics for domestic violence in that state. You can read a partial story
HERE.
"Anyone can be abused, and the abuse is not the fault of the victim. Domestic violence can happen to anyone regardless of their class, religion, ethnic background, education, age, gender, disability status, sexual orientation, gender presentation, or immigration status. Sometimes individuals being abused blame themselves for the abuse that is happening to them, but nothing that a person says or does justifies their partner's use of violence." Domestic violence happens to one out of four women in the United States. It is the number one cause of death for African-American women ages 15 to 34 according to the American Bar Association 63% of homeless women report domestic abuse. It is a national tragedy and disgrace. The best way that women who are in a domestic abuse situation is to arm themselves with the pepper spray or stun gun as a first line of self-defense. These products can disable any assailant long enough for you to get away from a potentially dangerous situation and seek help. We always recommend up product that is with you all the time something that's on a keychain like this
SMACK Keychain Stunner
that is 5 million volts. Since 2005
Guardian Self-Defense & Security Products LLC
has provided quality stun
Self Defense Products
to over 45,000 consumers. We offer a full-line of premium self-defense weapons such as pepper spray, stun guns, tasers, pepper mace, personal alarms and other self-defense items.