Guardian Self Defense and Security Blog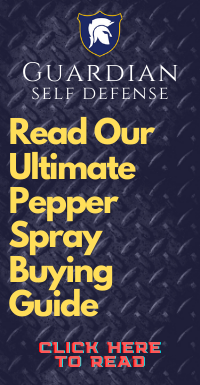 Halloween: Pointers To Keep Everyone Safe and Happy
Ready for Halloween? We certainly are. My little girl is dressing up like Bat Girl and little brother will be Bat Man. Between the two of them we'll have enough candy to last us until next Halloween. Each year Mom and the kids have a blast going door to door around the neighborhood. I typically stay at our house to hand out candy to Halloween revelers. Halloween should be a fun time for everyone, but please take the time to ensure that you play it safe first. Halloween ranks among the most dangerous days of the year. Here are some smart safety tips to help get you home safely this year.
Halloween Safety Pointers
from The National Crime Prevention Council.