Guardian Self Defense and Security Blog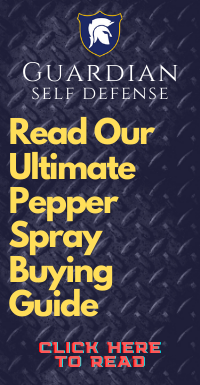 Home Burglary Trends-Rising
From social media to simply looking for habits, police say most home burglaries are when nobody's home. They say most cases can be prevented. "Appliances, jewelry anything they can sell easy or pawn," said Officer margarita Strahan with the Midland Police Department. She says home burglaries are becoming all too common. "The burglary reports that I've had to take are usually when the homeowner is at work or on vacation," she said. She says the thieves are all ages. "If they're young kids, then they just don't want to be in school," she explained, "If they're grownups they are either involved with narcotics or lazy and don't want to find a job." Burglars also do not have a preference in location but what they do have in common is how they discover you're not home. The rest of the story is
HERE.
"There's an unfamiliar person in the alley or their dogs are barking," she said. Others simply knock at the front door and if there's no answer then the back door is broken into. Which is what Abby Thompson believes happened to her last month. "They used a crowbar and when they couldn't get it open and they busted in the windows," she said. She says the family was just down the street at a neighbor's. Over $20,000 worth of valuables was stolen. "Just fear at first then you once you know what's missing you feel violated, completely taken aback that someone would have to come into your home especially in the middle of the day," she said. Officer Strahan says she responds to at least five burglaries a week. She says thieves take notice when a homeowner is checking in places out of town online or making announcements about a big trip. "Call the police department and let them know you're on a house watch and you need a patrol," Strahan advised, "Let your family members, neighbors, people you trust know you will be out of town."
click for more info
More than likely you cannot get your own police department to cut down on home burglaries in your area but you can get some
Home Burglar Alarms
that act as an effective deterrent if somebody should break you to your home. Another idea is to install some
Fake Security Cameras
at your house. Nothing says stay away from my property better than a security camera and no one can tell a fake one from the real thing.
click for more info
Guardian Self-Defense & Security Products LLC
is one of the largest most trusted online distributors of non-lethal self-defense items and surveillance equipment in the US. We specialize in premium pepper spray, mace, personal alarms, stun batons and more. We are "The Self Defense Product Experts"!