Guardian Self Defense and Security Blog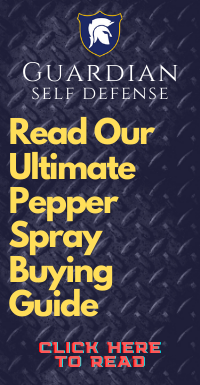 Home Survival Kit - Advanced System-Product Review
more info here!
In today's blog were doing a product review of one of the most sophisticated protection systems ever invented. It is called the
Being Safe at Home Survival Kit - Advanced System
and contains home safety and personal security items to keep you and your family safe from the ravages of home invasion in home burglary. The system also includes safety reports and a training demonstration DVD for each product. The products include a diversion safe, 4 glass breakage alarm, to magnetic door alarms a motion detection hidden camera, a 4 ounce pepper spray and two 2 ounce pepper sprays that have wall mounts. The safety reports include topics that you will not find anywhere else such as How To Childproof Your Home, How To Prevent and Handle Burglaries, How To Protect Your Home and Family From A Home Invasion, and the Neighborhood Watch Program. "The SafeFamilyLife Advanced Home Survival Safety Kit is specifically structured to make your home safe and secure."
Guardian Self-Defense & Security Products LLC
is one of the largest most trusted online distributors of non-lethal self-defense items and surveillance equipment in the US. We specialize in premium pepper spray, mace, personal alarms, stun batons and more. We are "The Self Defense Product Experts"!