Guardian Self Defense and Security Blog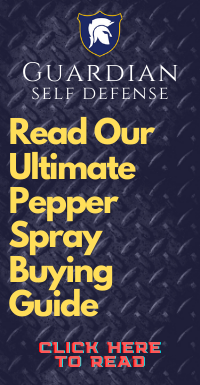 Hospital Parking Lot Security Increased
Authorities at Presbyterian Hospital added security guards to their staff after two incidents involving assaults on female employees in the hospital parking lot. Parking lot assaults are very common. Assaults on women are very common. So it makes sense for hospital authorities to increase security with so many female nurses, employees and doctors on their staff. You can read the whole story
HERE.
It is no secret that one of the best ways you can defend yourself against an assault anywhere is with a self defense product. Pepper sprays are the most widely used of all self defense products in the world-for a reason! They work!! A pepper spray can disable an assailant for up to 45 minutes allowing you time to seek help and escape an otherwise deadly situation. One of the best pepper sprays on the marketplace today is the
Sabre Pink Spray
shown here. It has a ballistic spray that can go 8 to 10 feet with enough force to eliminate any blow back which is a constant problem with other pepper sprays. We value any feedback on these posts you may have. Let us know your thoughts. Since 2005
Guardian Self-Defense & Security Products LLC
has provided premium pepper spray
Self Defense Products
to over 45,000 consumers. We offer a full-line of premium self-defense weapons such as pepper spray, stun guns, tasers, pepper mace, personal alarms and other self-defense items.