Guardian Self Defense and Security Blog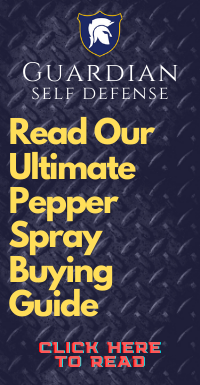 How to stay safe on college campuses
It's that time of year again; the time of year when millions of young adults set out to make their mark in the world. College campuses are set-up and ready to welcome tomorrows leaders. So many men and women will begin their journey through higher education in pursuit of their dreams. These can be some of the best and most memorable years of their lives. Overall, our U.S. campuses are extremely safe, but ultimately there will be some new and dangerous situations that will confront these young adults. September is National Campus Safety Awareness Month, time to educate students about safety precautions and provide them with the self defense weapons needed for personal security. Most parents and students alike are naive and ill-prepared to deal with crime on college campuses. In 2007, there were over 88,000 crimes reported to police on college campuses. Males were twice as likely as females to be victims. Estimates say that 12 percent of women currently attending American colleges have been raped, and over 20 percent have been stalked or harassed by a former boyfriend. Most crimes are committed off campus and at night. Every college student should be aware of these types of statistics as they relate to their specific campus. Here are a list of seven very important safety tips from Security on Campus, Inc., a nonprofit organization:
Know your surroundings, and trust your instincts.
Keep the phone numbers of campus security in your cell for emergencies.
Lock your door. Do not loan your key to friends.
Do not accept drinks (alcoholic or otherwise) from others. Remember that alcohol is the number one date-rape drug.
When you go out, let someone know where you're going and when you plan to be back.
Do not prop doors open.
Use caution when posting personal information on Facebook, Twitter, MySpace and other social networking sites.
These seven simple safety tips can drastically reduce your chances of becoming a victim of crime. Sometimes, even the best awareness and preparation can't keep you out of harms way. Non-lethal self defense weapons, when used correctly, can save your life by acting as a deterrent during an attack. Most experts recommend pepper spray as the self defense weapon of choice.
Pepper spray
gives the ability to stop an attack from a safe distance. Pepper spray canisters are small, easy to conceal, affordable, and work instantly. It's more important than ever to make self defense and campus security a priority. Organizations on campus should consider adopting some type of self defense awareness program. Partner with campus and local law enforcement. Most importantly, be aware of your surroundings and trust your instincts!