Guardian Self Defense and Security Blog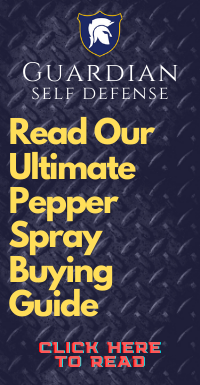 Innovative New Stun Guns From Streetwise
Introducing two new self defense stun guns by Streetwise. Two of the most innovative new products we've seen in quite some time and you're going to love them!
The
Streetwise Vaporizer Electronic Cigarette Stun Gun
is an exact replica of the popular "E-Cigs". This unit does NOT function as an "E-Cig" but contains a super powerful 18,000,000 volt stun gun and bright 1 watt LED flashlight instead. The unit is only 6.25" long by about 1" in diameter. The Vaporizer stun gun features patented Triple Stun Technology which creates a larger stun radius making it easier to defend yourself. Constructed of military grade aluminum alloy, this unit is made to withstand rough and rugged use. This unit comes equipped with a USB charging cord and wall block. The warranty is a lifetime repair or replacement guarantee from Streetwise.
The
Streetwise Sting Ring 18,000,000 Stun Gun
is a one of a kind design that can be easily concealed in the palm of the hand exposing only the top of the Sting Ring. The base contours nicely to the hand and when gripped makes it nearly impossible for an attacker to take it from you. Features Squeeze-N-Stun Technology, no buttons to push, just squeeze in your hand to activate the debilitating shock of the Sting Ring! Small and lightweight, this unit is fully rechargeable and comes with a lifetime warranty from Streetwise! Hurry and get one today!