Guardian Self Defense and Security Blog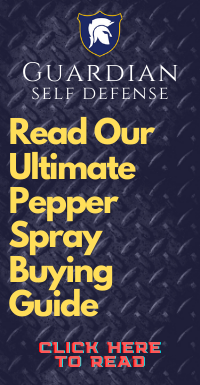 'Knock-knock' Burglaries Rising
"Knock-knock" burglaries, where criminals target homes they think are empty, are on the rise. Security cameras have helped investigators catch some of these intruders. In one case in which a team of burglars were caught on camera, a woman holding a baby is seen knocking on the front door. No one answers. Her partners then break into the home through the back. In another case, two men were seen on camera kicking their way into a home. They then suddenly realize a camera just captured their crime. One of the men tried to knock it out, but it was too late. "It's a pretty simple way to commit a burglary," said LAPD Commander Andy Smith. Read the whole story
HERE
The LAPD has arrested dozens of people suspected of committing so-called "knock knock" robberies in the San Fernando Valley and West Los Angeles. The thieves are in and out in seconds. Calvin LaPorte Anderson has installed cameras at dozens of homes just this year as more and more homeowners use surveillance to catch thieves and vandals. Forget the grainy pictures of the past. Today's high definition cameras clearly show faces. And many of these cameras will send you live video of the break-ins -- as they are happening -- to your phone, tablet or computer. "I saw the young lady came into my driveway," he said. While Hasan was at work, his camera detected motion and sent an alert to his smartphone. Someone just entered his property. He downloaded the video and saw the postman deliver a package to the front porch. Of course, any surveillance camera will help scare off intruders. "When somebody sees a camera, they're more likely to turn around," said Anderson. More than likely you cannot get your own police department to cut down on home burglaries in your area but you can get some
Home Burglar Alarms
that act as an effective deterrent if somebody should break you to your home.
Another idea is to install some
Fake Security Cameras
at your house. Nothing says stay away from my property better than a security camera and no one can tell a fake one from the real thing.
Guardian Self-Defense & Security Products LLC
is one of the largest most trusted online distributors of non-lethal self-defense items and surveillance equipment in the US. We specialize in premium pepper spray, mace, personal alarms, stun batons and more. We are "The Self Defense Product Experts"!