Guardian Self Defense and Security Blog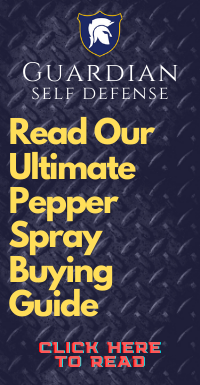 "Knockout Game" Hits Boonies In Canada
Here is a story from Revelstoke, British Columbia in Canada, a town that has a population of less than 7500 and is located 400 miles east of Vancouver-in other words out in the middle of nowhere. The story is about a wave of how high profile assaults in North America called the
Knockout Game.
The Royal Canadian Mounted Police (RCMP) have been investigating a series of "disturbing, random and violent attacks involving blindsiding a victim with no warning." The object of the "game" is to knock someone out with one punch. An RCMP spokesman said that it wasn't really clear what the motivation behind these attacks was but he speculated that it could be the "knockout game" that has been spreading across North America like wildfire. He was very quick to point out that this is not a game at all, but instead of vicious violent felony assault. Canada does not have any restrictions on the use of self-defense products as far as we know, so a pepper spray like this one on a
Keychain
would be a good way for people to defend themselves.
Guardian Self-Defense & Security Products LLC
is one of the largest most trusted online distributors of non-lethal self-defense items and surveillance equipment in the US. We specialize in premium pepper spray, mace, personal alarms, stun batons and more. We are "The Self Defense Product Experts"!