Guardian Self Defense and Security Blog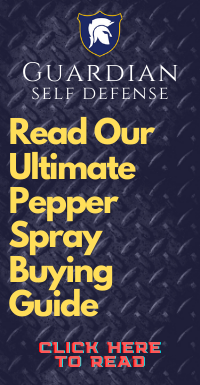 Lipstick Stun Gun - A Women's Best Friend?
The
lipstick stun gun
is taking the women's self defense market by storm! Some of our female customers have nicknamed it "A Women's Best Friend". So why are females everywhere falling in love with the Stun Master Lipstick Stun Gun? This little stun gun is super small, portable, rechargeable, looks like a real tube of lipstick, and has a LED flashlight built right in. The lipstick stun gun dimensions are 3" tall x 3/4" diameter, which means it is easy to conceal, even in the smallest of female hands. Remove the cap to find 2 buttons, one for the flashlight and the other to activate the 950,000 volt stun gun. The users safety is of great importance, that is why you'll find a disable pin with wrist strap on this stun gun. If the stun gun is taken away from you the disable pin will pull out and prevent use. It comes with a no gimmicks, life time warranty. That means if it breaks, (which is highly unlikely) send it back and we replace it! And we saved the best for last...the price, $27.95!