Guardian Self Defense and Security Blog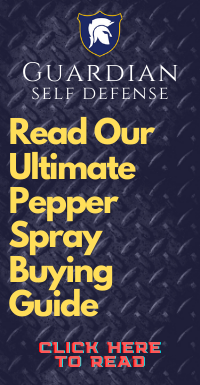 Machete Wielding Man Tasered In Florida Police Station
click for more info
Here's a story about a man who walked into a Fort Myers, Florida police station and asked to see a police officer. While he was waiting in the lobby two police officers arrived and noticed that he had a machete in his hand. Trust me, that's not something you miss. He began attacking the two officers with the machete. One officer shot him with his taser which caused the man to drop the machete and slump to the floor. You can read the rest of the story
HERE.
Almost all police officers carry taser's with them these days as part of their continuum of force in performing their duties. Law enforcement tasers have ranges up to 35 feet and are considerably more expensive with more bells and whistles than the civilian models. The most popular civilian model is the
C2 Taser
that does everything the police models do as far as shooting out two darts but their range is only 15 feet. Tasers have amazing takedown capability- close to 100%. We value any feedback on these posts you may have. Let us know your thoughts. Since 2005
Guardian Self-Defense & Security Products LLC
has provided personal security to over 45,000 consumers. We offer a full-line of premium self-defense weapons such as pepper spray, stun guns, tasers, pepper mace, personal alarms and other self-defense items.