Guardian Self Defense and Security Blog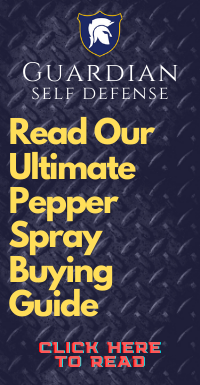 Mail Carrier Attacked By Dog
click for more info
This is a story about a rookie letter carrier who had been on the job for less than a month and got bitten by a dog who pushed its way out of a house to attack the carrier. You can read the rest of the story
HERE.
They noted that there've been 31 dog attacks on letter carriers so far this year. Letter carriers are all issued pepper sprays to defend themselves against dog attacks. But this letter carrier didn't have one or didn't know how to use it. This
Protector Dog Spray
from Sabre brand has an effective range of 15 feet which is far more than competing brands. To me that makes it much more effective because a dog can travel 10 feet in a split second. It has a 48 month shelf life which is one third longer than most competing brands. Since 2005
Guardian Self-Defense & Security Products LLC
has provided premium pepper spray
Self-Defense Products
to over 45,000 consumers. We offer a full-line of premium self-defense weapons such as pepper spray, stun guns, tasers, pepper mace, personal alarms and other self-defense items.