Guardian Self Defense and Security Blog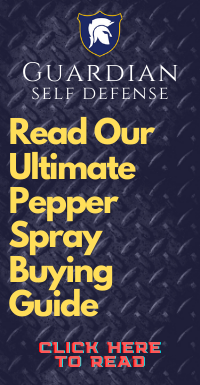 Man Arrested In Connection With Three Assaults On Women In Bronx
Police have arrested a man in connection with three assaults on women in the Bronx, two of which happened on the same day. Calvin Presinal, 28, is in custody and charged with rape, assault and strangulation. He is also being charged in connection with an incident on August 5, when he allegedly choked a 21-year-old girl until she passed out. The other two happened on August 30. Read the whole story
HERE.
According to police, an 18-year-old woman was walking near Sedgwick and Bailey Avenues when she says a man grabbed her from behind and began choking her. About 20 minutes later on Park View Place, police say Presinal grabbed and choked a 24-year-old woman. He ran when she fought him off.
more info here
We always recommend that women carry a self-defense product with them wherever they go. The Sabre
Pink Pepper Spray
is on a keychain so it is much more likely to be with you.
Guardian Self-Defense & Security Products LLC
is one of the largest most trusted online distributors of non-lethal self-defense items and surveillance equipment in the US. We specialize in premium pepper spray, mace, personal alarms, stun batons and more. We are "The Self Defense Product Experts"!
click for more info