Guardian Self Defense and Security Blog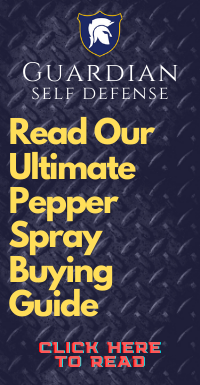 Man Assaulted In Parking Lot-What You Can Do
Many people think that assaults only happen to women. That is not true and here's a story to prove it. It is about a Newark, Delaware man who was assaulted in a parking lot of a convenience store early one morning recently. A 69-year-old man was hit on the head by an armed teenage assailant and then robbed of his personal possessions. You can get the rest of the details
HERE,
One of the best things you can do to prevent an assault and defend yourself is to get a self-defense product. We recommend a pepper spray and that's on a keychain. That way you have it with you all the time. The
Mace Keychain Spray
has a range of 10 feet with 15 1/2 second bursts and can disable an assailant for up to 45 minutes. We value any feedback on these posts you may have. Let us know your thoughts. Since 2005
Guardian Self-Defense & Security Products LLC
has provided premium pepper spray
Self Defense Products
to over 45,000 consumers. We offer a full-line of premium self-defense weapons such as pepper spray, stun guns, tasers, pepper mace, personal alarms and other self-defense items.