Guardian Self Defense and Security Blog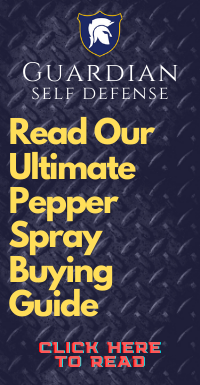 Parking Garage Assault-How To Avoid One
This is a story about a woman who was leaving a store in a very busy mall and was steps away from getting into her car in the parking lot when a man attacked her from behind. She screamed and the man ran off. You can get the rest of the details
HERE.
The story went on to say that this is a very busy place and it was 230 in the afternoon with lots of people around. It just goes to show you that assaults can take place virtually anywhere at anytime. That is why we suggest that you carry with you a pepper spray, preferably one that's on a key chain. This
Wildfire Pepper Spray
is one of the hottest sprays around and can protect you in an assault situation. It has an easy, quick release key chain attachment so it is literally with you wherever your keys go. We value any feedback on these posts you may have. Let us know your thoughts. Since 2005
Guardian Self-Defense & Security Products LLC
has provided premium pepper spray
Self Defense Products
to over 45,000 consumers. We offer a full-line of premium self-defense weapons such as pepper spray, stun guns, tasers, pepper mace, personal alarms and other self-defense items.