Guardian Self Defense and Security Blog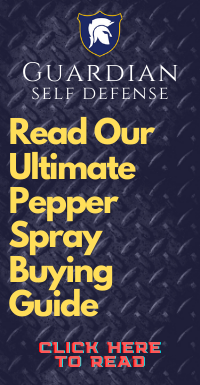 Men And Women Are College Sexual Assault Victims
click image for more details
This is an article about Dr. Elwood Watson, a professor of history and African-American studies at East Tennessee State University, who writes a piece for Diverse Issues in Higher Education. You can read the whole story
HERE.
In Dr. Watson's article he went on to say "the grim facts are that sexual assault is a vice that does not discriminate. It is a social evil that is gender blind. It is a rapacious act of degradation, denigration, demoralization and terror that has to be attacked with the force of a hurricane." One of the best ways that men and women can defend themselves against sexual assault is with a self-defense item that is nonlethal. They are legal just about everywhere and are in inexpensive, effective way to defend yourself against any type of assaults. We always recommend a product that can be carried on a keychain that way it is with you at all times. The Mace
PepperGard Keychain
is a good example. It has 20 1/2 second burst up to 12 feet away and contains a UV marking dye too. Since 2005
Guardian Self-Defense & Security Products LLC
has provided quality stun
Self Defense Products
to over 45,000 consumers. We offer a full-line of premium self-defense weapons such as pepper spray, stun guns, tasers, pepper mace, personal alarms and other self-defense items.