Guardian Self Defense and Security Blog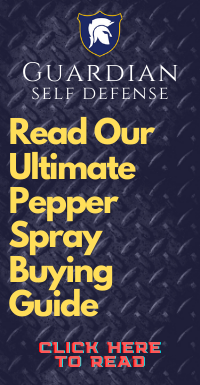 Man Assaults Former Girlfriend in Parking Lot-How To Defend Yourself
click image for more details
Here is a story out of Cleveland Heights, Ohio where aman was meeting his former girlfriend for a custody exchange of their child. One thing led to another and the next thing you know he was beating and punching her. Witnesses stepped in to stop the attack. Police were called and he started beating her up again in front of the cops. No surprise he got arrested. You can read the rest of the story
HERE.
How To Defend Yourself
Pepper sprays have always been a good way to defend yourself in any kind of assault. The
Wildfire Pepper Spray
is an extremely effective defensive spray because it has a range of 18 feet and has 36 1/2 second shots of spray that's 18% concentration of oleoresin capsicum. Not only is this a good value with more shots per dollar but has longer range than most pepper sprays and is hotter by nearly 90% than most. Since 2005
Guardian Self-Defense & Security Products LLC
has provided quality stun
Self Defense Products
to over 45,000 consumers. We offer a full-line of premium self-defense weapons such as pepper spray, stun guns, tasers, pepper mace, personal alarms and other self-defense items.