Guardian Self Defense and Security Blog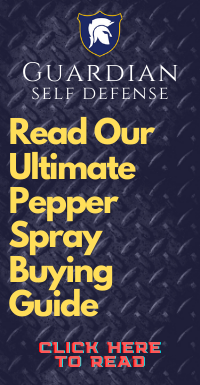 Ninety Percent Of Sexual Assault Cases Go Unreported
This is a story out of the United Kingdom reporting that nine out of every 10 sexual assault cases doesn't get reported for a wide variety of reasons. Even though the story comes from England those same statistics hold true in the United States. You can read the details of the story
HERE.
Sexual assault is something that women in the United States can expect to have happen to them in their lifetimes. Nearly 7 of every 10 women is sexually assaulted at some point. Knowing that fact will give them an advantage in trying to defend themselves. One of the best ways to defend themselves is with a self-defense products such as a pepper spray or a stun gun. One of the best of all of those products is the
Hot Shot Stun Gun
as shown here with 4.5 million volts of stopping power. A 3 to 5 second application of a stun gun to an assailant can put him out of commission for 5 to 10 minutes allowing you time to get away from a dangerous situation and seek help. We value any feedback on these posts you may have. Let us know your thoughts. Since 2005
Guardian Self-Defense & Security Products LLC
has provided quality stun device
Self Defense Products
to over 45,000 consumers. We offer a full-line of premium self-defense weapons such as pepper spray, stun guns, tasers, pepper mace, personal alarms and other self-defense items.