Guardian Self Defense and Security Blog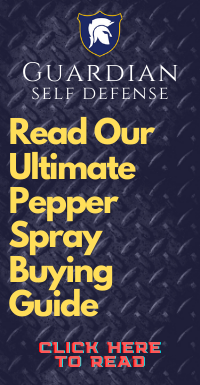 Bear Attacks Dog
Here's a story out of Hartford, Connecticut about a bear who attacked a man's dog while he was walking his dog near a reservoir. The man took a shot at the bear with his gun but it's not clear if he hit the bear. You can get the rest of the details
HERE.
In my experience it's unusual for a bear to attack a dog. Dogs are usually a pretty good deterrent to bears. But there is one thing that's better as a deterrent for a bear attack and that is
Bear Spray.
We have the two most popular brands "Guard Alaska" and "Mace" to choose from. We value any feedback on these posts you may have. Let us know your thoughts. Since 2005
Guardian Self-Defense & Security Products LLC
has provided premium pepper spray
Self Defense Products
to over 45,000 consumers. We offer a full-line of premium self-defense weapons such as pepper spray, stun guns, tasers, pepper mace, personal alarms and other self-defense items.