Guardian Self Defense and Security Blog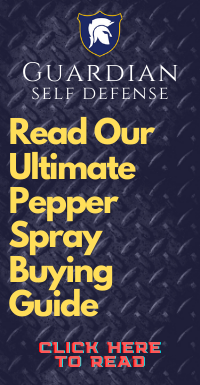 Parking Lot Assault
Here is a story about a Roseville man who assaulted a woman in a parking lot. Even though the incident was captured on a store video surveillance camera, it wasn't until the sheriff department chaplain recognized the man as one of his parishioners. You can get the whole story
HERE.
One of the most effective ways that you can fight and defend yourself against an assault is with a
Sabre Keychain Spray
that has 2 million Scoville heat units and a 10% concentration of oleoresin capsicum in the famous Sabre red formula. It has a detachable key ring with quick release feature that can shoot up to 25 shots up to 10 feet away. It has a four year shelf life and a serial number and expiration date on the canister. Sabre is one of the few brands that is manufactured and tested right here in the United States Here is an article we wrote about your personal safety and personal security that is entitled
Are You Safe Anywhere?
Since 2005
Guardian Self-Defense & Security Products LLC
has provided premium pepper spray
Self Defense Products
and a wide variety of
Home Security Products
to over 45,000 consumers. We offer a full-line of premium self-defense weapons such as pepper spray, stun guns, tasers, pepper mace, personal alarms and other self-defense items.