Guardian Self Defense and Security Blog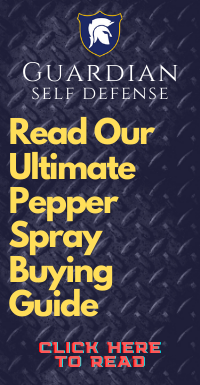 Personal Safety For The Elderly
The largest population of citizens in the United States belongs to the elderly. Over 35 million elderly citizens exist in the society we live in and the fastest growing subgroup are those aged 75 and older. Unfortunately, our elderly are becoming more and more targeted by criminals. Most elderly individuals are attractive targets for criminals. Most are vulnerable physically, psychologically and financially. They are less able to flee from danger or protect themselves compared with younger populations. Most are not prepared to practice personal safety or self defense. Over 75% of burglaries targeting the elderly involve unlocked doors or windows. Muggings involving purse snatching are very frequent crimes against this older population. Statistics show that the majority of muggings occur on the same day that the elderly receive Social Security government checks. Simply utilizing direct deposit will prevent losing money to muggers. In general the elderly can do three things right now to drastically reduce their chances of being victimized.
Lock your door and windows.
Consider using window and door alarms to further deter would be criminals.
Don't carry a purse.
Do carry some type of self defense product.
Don't carry more cash than you can afford to lose
Below is a comprehensive and helpful list that all elderly citizens should adopt.
Contact relatives daily by phone. Arrange frequent visits to and from. Get into the habit of checking in with neighbors on a regular daily basis.
Awareness of surroundings can make you an unattractive victim. Keep your head up and be on guard at all times for things that don't look or seem right.
Contact your local law enforcement and ask them to perform a home security survey.
Make sure the perimeter of your home or residence is well lit and keep your doors and windows locked at all times.
Avoid any unsolicited conversations with strangers
Stay off of isolated, less traveled roads
Never, ever give personal information, bank account numbers, or credit card numbers to a telephone caller.
Find community support groups in your area and get involved
Of course there are many other tips that we did not mention, but hopefully you get the general idea. Take a proactive approach to deterring and preventing crime. Become an unattractive victim today. A commitment to awareness and action will go a very long way.