Guardian Self Defense and Security Blog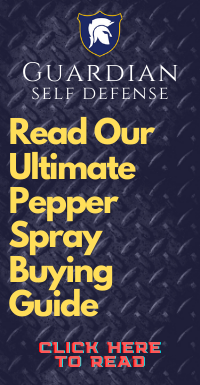 Police Looking For Sexual Assault Supect
click image for more info
Police are still looking for a suspect who forced a women to drive to a secluded parking lot where he raped her. You can read the rest of the story
HERE.
"The victim told police she was grabbed by a man in a downtown alley off North Main Street and was forced to drive in her car to the parking lot of the Polyfiber plant off Starkey Avenue, where she escaped around 1:30 p.m. Tuesday after being sexually assaulted," One of the self-defense tips that we give our readers is if this ever happens to you, it is better to drive the car to a local police station as fast as you can or deliberately crash the car into a crowded area rather than risk the uncertain fate of being alone with a pervert in a secluded parking lot. Even better than that self-defense tip is to always carry a self-defense weapon with you. We recommend something on a keychain like the
SMACK Stun Gun
that is 5,000,000 volts or any of our keychain pepper sprays. They can be your first line of self-defense in a confrontation. We value any feedback on these posts you may have. Let us know your thoughts. Since 2005
Guardian Self-Defense & Security Products LLC
has provided personal security to over 45,000 consumers. We offer a full-line of premium self-defense weapons such as pepper spray, stun guns, tasers, pepper mace, personal alarms and other self-defense items.