Guardian Self Defense and Security Blog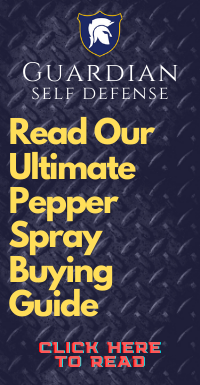 Woman Assaulted In Church Parking Lot-How To Prevent It
click for more info
This is a story out of Olympia, Washington involving a woman who was cleaning a church when she went out into the parking lot to empty some trash. She was assaulted by an unknown male. You can read the rest of the story
HERE.
This is an excellent example of the fact that assaults can occur anywhere, anytime; even in the church parking lot. It seems parking lots are a great place for the bad guys to assault women.
How To Prevent It
We have always recommended that women carry a self-defense product with them wherever they go. One of the best ways to do that is to have something attached to your keychain. There are keychain personal alarms, pepper sprays that attach to keychains, other self defense weapons that attach to keychains and now even a stun gun that attaches to a keychain. The 130 db
Personal Alarm
is one of the loudest in the marketplace. It also has a bright flashlight. A loud personal alarm can draw attention to your situation but more than likely what it will do is scare the attacker away which is exactly what you want. We value any feedback on these posts you may have. Let us know your thoughts. Since 2005
Guardian Self-Defense & Security Products LLC
has provided personal security to over 45,000 consumers. We offer a full-line of premium self-defense weapons such as pepper spray, stun guns, tasers, pepper mace, personal alarms and other self-defense items.