Guardian Self Defense and Security Blog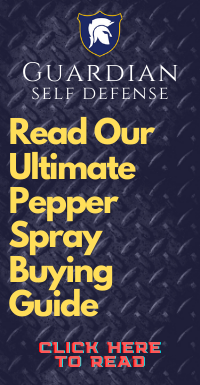 Popular Wildfire Defensive Sprays
In today's blog post we're doing a review of the most popular Wildfire pepper sprays. They all have an 18% concentration of oleoresin capsicum which makes them nearly twice as hot as most sprays. They are made and independently tested in the USA with many sizes and styles to choose from.
The most popular is this
key ring spray
that contains 25 half-second shots up to 12 feet away. It has a thumb lock safety to prevent accidental spraying and includes a UV marking dye for assailant identification. It has a built-in belt clip and key ring for easy carrying. It uses a rugged injection molded black hard case to protect the canister.
The second most popular wildfire pepper spray is this
pepper gel spray
and has a range up to 18 feet and uses less contaminating nonflammable formula that sticks to an attacker like glue. It has the same 18% concentration that all other wildfire sprays have. It has 40 half second bursts. Pepper sprays are legal in all cities and states but a few cities and states have restrictions on them. Pepper sprays are the most popular self-defense product in the world because they are easy to use and so effective-at nearly 90% efficiency.
Guardian Self-Defense & Security Products LLC
is one of the largest most trusted online distributors of non-lethal self-defense items and surveillance equipment in the US. We specialize in premium pepper spray, mace, personal alarms, stun batons and more. We are "The Self Defense Product Experts"!