Guardian Self Defense and Security Blog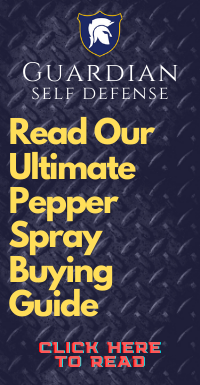 Portable Car Lock Alarm with Remote-Product Review
click for more info
In today's blog post we're doing a product review of the SWAT LOCK-R
Car Lock Alarm.
This product has a patented design that not only protects your car with a 120 dB alarm but locks the steering wheel to prevent car thieves from turning the wheel. It has four theft deterrent features including a warning LED, flashing strobe light, the 120 dB alarm siren and a hard steel lock which locks to the steering wheel in less than 10 seconds. It includes three keys for unlocking the alarm or you can set your own remote control code. If someone taps on the window or there's another significant disturbance the alarm sounds and a LED light flashes for 30 seconds. If there is no other disturbance the alarm resets or if the disturbance continues the alarm sounds for another 30 seconds. "The alarm unit requires two (2) 9-volt batteries (not included). The IR remote requires 1 12-volt battery (included). The alarm measures 14 1/2" x 7 3/4". This alarm has a 1 year warranty."
Guardian Self-Defense & Security Products LLC
is one of the largest most trusted online distributors of non-lethal self-defense items and surveillance equipment in the US. We specialize in premium pepper spray, mace, personal alarms, stun batons and more. We are "The Self Defense Product Experts"!