Guardian Self Defense and Security Blog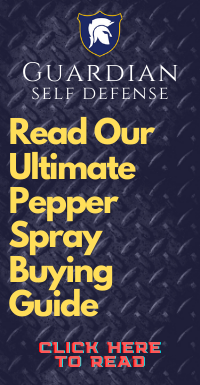 Burglars Caught On Video
click for more details
Three burglars broke into a home in Kansas City, Kansas recently and stole a computer, two televisions, five guitars and many other valuables. The local Fox television station did a story which you can read
HERE.
The homeowner had recently installed surveillance cameras after his home had been burglarized. The cameras picked up images of the burglars which he hopes will help police catch them and get his property back. Police tell us that if you have images of a burglar, the chances of catching him improve by over 50%. Burglary is a huge problem across the country with one occurring every 13 seconds according to the FBI. 30% of all home burglaries happen through unlocked doors and windows. This wired
Four Channel System
is one of the least expensive home security surveillance systems available. It has four wired bullet cameras that can be placed around your home for excellent security.
Guardian Self-Defense & Security Products LLC
is one of the largest most trusted online distributors of non-lethal self-defense items and surveillance equipment in the US. We specialize in premium pepper spray, mace, personal alarms, stun batons and more. We are "The Self Defense Product Experts"!