Guardian Self Defense and Security Blog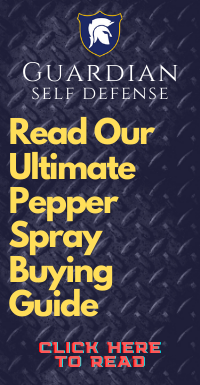 Protect Yourself, Make A Difference In Fight Against Crime
Want to make a real difference fighting crime within your community? One of the best ways to do so is to volunteer your time. A citizen volunteer assists local law enforcement in duties such as community outreach, research, and administrative tasks. Let's face it our law enforcement organizations are overworked and understaffed. Citizens can step in and make a huge immediate difference. Almost anyone can become a citizen volunteer; many agencies offer a Law Enforcement Explorer Program. This type of work is extremely rewarding. Plus volunteers gain valuable insight into the law enforcement system and how it works. The opportunity to help make communities safer from crime and terrorism is priceless. Here are some examples of what volunteers do:
Provide home safety checks for vacationing residents.
Staffing community policing stations.
Providing bike patrols in community parks.
Conducting research and compiling crime date for specific area problems.
Taking a leadership role in Neighborhood Watch.
Providing traffic and crowd control.
Becoming a reserve or auxiliary officer.
Basic training is required and some agencies actually have Citizen Academies. You can take action today by visiting The Volunteers in Police Service Program at www.policevolunteers.org or contact local agencies for more information.